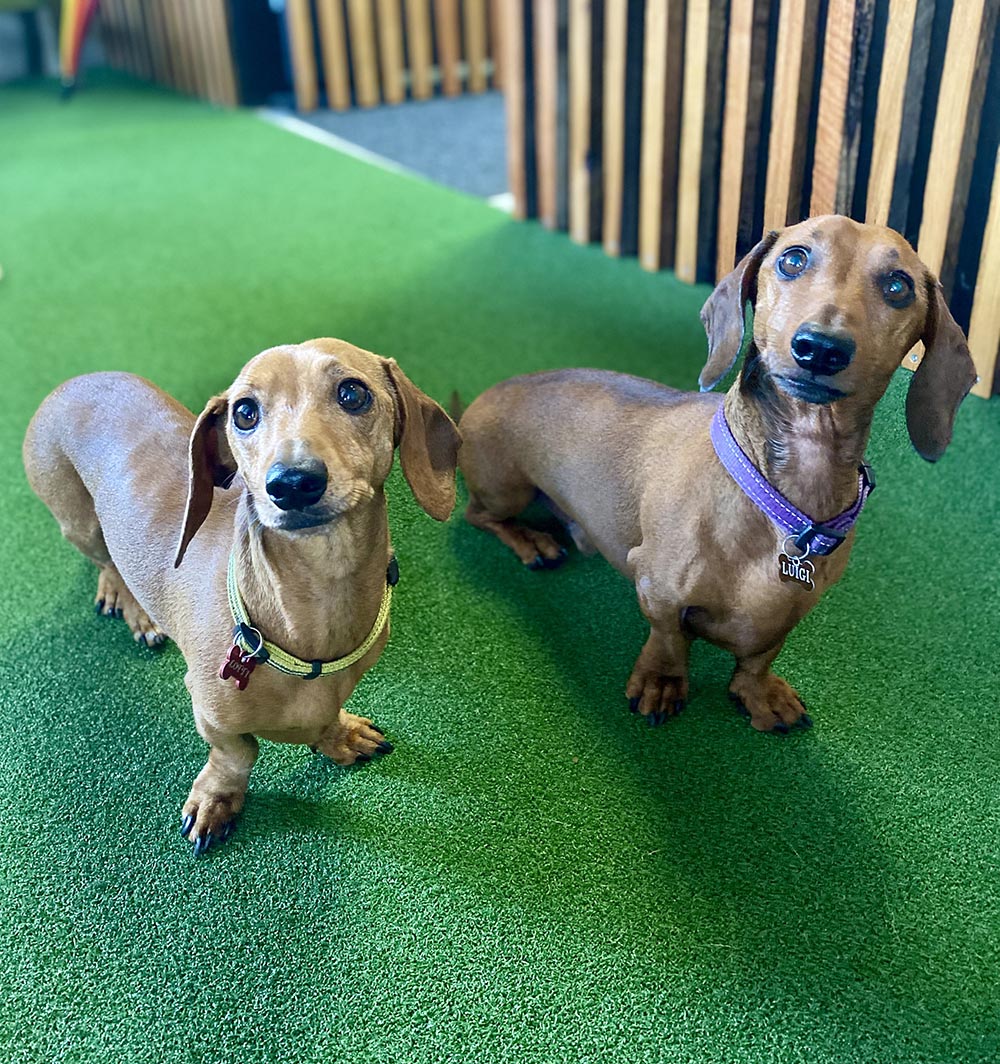 Dear Andrea
Viv and I just wanted to reach out to let you know how much we appreciate your help with the rehabilitation of our beloved Dachshunds.
In November 2019 our little man Luigi was rushed to Kensington emergency Veterinary Hospital with a grade 4 spinal compression and was paralysed. He was operated on immediately and discharged with recommendations of complete crate rest for 6-8 weeks. After 3-4 weeks we were advised by our vet in Hepburn to start physiotherapy and hydrotherapy to try and get him back on his feet again.
Fido Hydro was mentioned but as you hadn't opened yet we had to wait until January '20. Bringing Luigi to you in January was the best thing we could have done. Not only was he your first client but within a fairly short time we were able to see a marked improvement in his ability to move more freely to the point that now he can run again. He does walk with a slight limp but he is pain free and a much happier dog.
Then the unthinkable. Lotti suffered the same condition in July. Again we rushed her immediately to Kensington for surgery and this time we find a grade 5 spinal compression and more pronounced paralysis. More crate rest and physio at home then after 4 weeks straight to Fido Hydro.
It's been 14 weeks now and we really didn't think Lotti would walk again as her condition is worse than Luigi but we are seeing signs of improvement. She is walking like a drunken sailor but she is pain free and a very happy little dog.
We know it is a long road to recovery with these dogs but it is made that much easier knowing that Fido Hydro is overseeing their rehabilitation and our mental health as well. Keen, enthusiastic and realistic in approach means we aren't given false hope but we can certainly see an improvement in our dog's abilities.
We couldn't recommend Fido Hydro more highly. You always have the dog's best interest at heart and you really know your craft. You are professional and caring and we couldn't have asked for more.
Yours sincerely
Chris