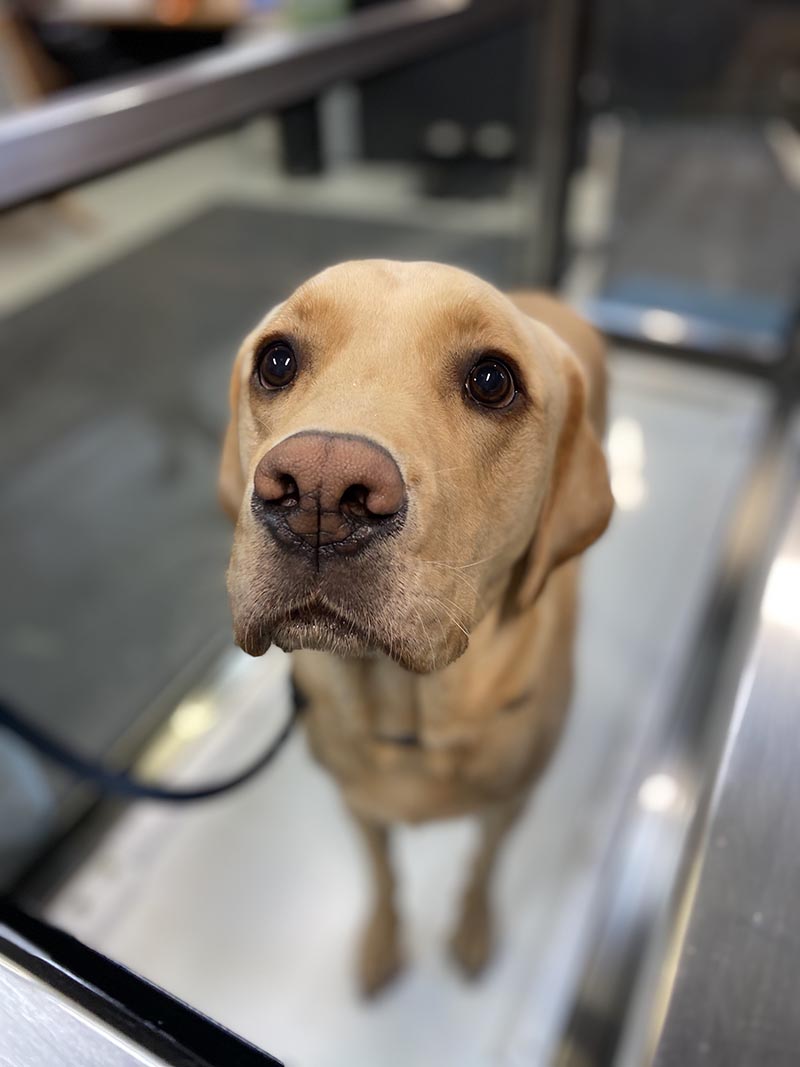 Toby is our much-loved golden lab who is a little over 2 years old now. One day several months ago we noticed that Toby was holding up his front paw. We took him to the vet, and he was diagnosed with elbow dysplasia, he improved with rest and medication but on returning to a more active lifestyle his pain also returned. We were referred to a specialist in Melbourne for surgery but on arrival and further review of his x-ray's it was decided that the trauma of corrective surgery and lengthy recovery period did not outweigh any potential benefit considering there was no guarantee of any actual improvement. Toby was prescribed more medications to minimise his pain. I had become aware of FIDO HYDRO and requested my vet to provide a referral, which she gladly did. On our first visit Andrea went to great lengths to ensure a pleasurable experience for myself, and more importantly for Toby. Our initial assessment was extremely comprehensive with Andrea covering topics that had not ever crossed my mind, with the propose of a holistic approach to improving Toby's quality of life.
We continue our weekly hydro sessions which Toby enjoys immensely, and we continue to see the benefits. Toby is enjoying his life as a part of our family and he is managing to keep up with the kids much to their delight. His pain seems well controlled and we have been able to reduce his medication to optimise his organ health for the long-term.
Andrea's overall knowledge and passion for her area of expertise really shines. I would recommend her business to anyone wanting to ensure the love and loyalty shown by their best friend is returned by the care that is provided to them.